The Modern Day Lady Knight
Virginia Hankins
Legends Live.
"If you make yourself more than just a man, if you devote yourself to an ideal and if they can't stop you, you become something else entirely - legend." - Henri Ducard
Warrior. Siren. Archer. Woman. Knight.


Welcome to the official website of Virginia Hankins, the redheaded living legend famous for her extraordinary life and adventures as a modern day lady knight inspiring the spirit of imagination and adventure in all that she meets.
Virginia Hankins is descended from the ancient Celtic rulers, several European knights, an elusive American Civil War cavalry commander, and the legendary Lady Godiva herself. One of only a few handful of professional stunt women and female knights in the world, Virginia Hankins is proud to continue carrying the banner of women warriors in to the present day.
A passionate horseback rider who has been working with and training horses her entire life, her training and skills include both mounted and dismounted weapons, archery, crossbow, swords, quarterstaff, handguns, rifles, and many more.
Equally skilled under water, Virginia Hankins is the founder of the women-led Hollywood underwater stunt team and revolutionary live action entertainment company Sheroes Entertainment, LLC and its subsidiary LA Mermaid School.
Far from the typical Hollywood actress, Virginia Hankins carries an impressive dual major in engineering from the University of Southern California and has a hearty sense of civic duty that includes serving on scholarship committees, donating her time to the local Sheriff's Department as a Search and Rescue SCUBA Diver, and mentoring young women on the importance of accountability and stewardship in their communities.
As a Congressional Medal of Merit recipient, a third generation Girl Scout, and Girl Scout Gold Award Virginia Hankins has been featured in national women's spotlight programming, female entrepreneur news specials, and is devoted to helping youth to achieve their dreams.
Some of Virginia Hankins' most well known performance appearances include portraying Joan of Arc on Spike TV's hit show Deadliest Warrior Season 3, being the first mermaid in the history of Château de Fontainebleau, a castle of the kings of France, representing L'Oreal La Mer's brand as their 50th Anniversary underwater actress, appearing at Paris Fashion Week, and being the first female knight in the 50 year history of the Southern California Renaissance Pleasure Faire. She is also the author of the book Be a Real-Life Mermaid, available online.
Virginia Hankins is based in Los Angeles, California and is available for film, commercial, live action, print, and coaching opportunities as an underwater stunt coordinator, model, actress, and archery expert.
New private archery, ladies' historical sidesaddle riding, and underwater modeling students are currently being accepted.
BUY HER BOOK ON AMAZON.COM AND BARNES AND NOBLE:
Gracious thanks are extended to Brenda Stumpf for her photography and to Mike Gould, armorer.
Sidesaddle Riding Lessons
For the ladies with style and flair! Live your Edwardian, Victorian, or Downtown Abbey dreams as you explore the allure, style, and mystique of this truly ladies' art.
New private sidesaddle clients are being accepted in Simi Valley, California (in Ventura County, near Los Angeles). Lessons are $75 /1 hour and include the use of horse and tack. Available school horse tack fits persons between 5'4"-5"10" tall, and approximately 115 - 145 pounds in weight. No prior experience is necessary. You are welcome to bring your own horse if training for something like an Arabian sidesaddle show class.
Sidesaddle students must wear English riding breeches (NO JEANS!!), bring a properly fitting equestrian riding helmet, wear riding gloves, and wear paddock boots. Tall boots may be used if the student does not own paddock boots.
Virginia Hankins offers SAG-AFTRA riding stunt double work for commercial and film for sidesaddle (side-saddle) horse work available with period costuming and source documentation assistance to wardrobe teams in Hollywood film production and commercial advertising. Her stunning grey sidesaddle-trained stunt horse is also available for productions when she is booked as the stuntwoman riding.
The training of actresses already cast in productions to ride side saddle is available on location for an additional fee to film production companies.
Are You Looking to learn how to do archery? You are in the right place!
Virginia Hankins is a certified and insured USA Archery national level coach and Hollywood archery film adviser who helps archery students to start right and compete with sportsmanship and excellence in the extraordinary "Sport of Kings." Her personable, progressive, focused, attention results in her students rapidly excelling and knowing not only what to do but why they do it.
All ages are welcome - her youngest student ever was 3 years old while her oldest to date was 87. Children under the age of 18 should be accompanied by an adult at all times.
She specializes in starting new archers with proper international recurve bow foundation form, positive reinforcement, and focuses on a "slow and steady" and collaborative weight training approach to reduce the likelihood of injury in her archery students. Most local students train weekly for the first six months and then progress to a twice a month "maintenance" plan afterwards.
Private ARCHERY Lessons (Simi Valley, CA)
Intro to Archery Safety and Concepts Lessons are 1.5 hours for $90 and are for new students shooting with Virginia for the first time.

Monthly (4) pack lessons are $240 for (4) 45-minute lessons.

Up to 3 people can shoot under this one price.
Additional people are $20 / person (limit 5 total)
Gain the personal service and coaching that you need to become your best as you immerse yourself in the Olympic sport of recurve archery! Lessons are in held at a private ranch location in Simi Valley (Ventura County, California) and include all archery loaner equipment that you need to get started right during your lesson.
All weekday afternoon and evening lesson times are subject to availability and must be scheduled in advance.
PRIVATE ARCHERY LESSONS (DELIVERED)
$250/1 hour (up to 3 people)

Enjoy the privacy and security of your residence, set, or estate when you choose to have a portable archery range brought to you for lessons. All loaner equipment and travel including a target, recurve bows, arrows, and related safety equipment is included in this rate.
Traveling archery lessons are available on Saturdays and Sundays in the Ventura County, Hidden Hills, Calabasas, and Northern Los Angeles areas, subject to availability.
A photo of the practice space is required at time of booking to ensure that the correct layout is delivered.
ARchery concierge
15% of sales purchased. Payment is due on any desired equipment before an order is placed.
Confused by buying equipment? Overwhelmed by numbers and terms? Utilize this exclusive archery concierge service to match your personal interests and needs to archery equipment that will work for you.
For archery prop rentals, archery equipment rentals, on camera archery coaching, and archery range rentals for film and TV productions please call (805) 328-4911.
Archery Party (DELIVERED)
Starting at $485/1 hour + travel (up to 15 people)
A hands-on archery birthday or team building party delivered to your next event where your guests learn to do the Sport of Kings. Blunted arrows available.
INCLUDES
1 Archery Party Instructor & 1 Archery Assistant

Portable Target and Archery Rental Equipment

Archery Safety Overview, Form, & Technique

Archery Equipment Parts and History

1:1 Archery Shooting Assistance

Group Shooting Practice

Archery Shooting Game(s) as Time Permits

Photo Opportunities
HOW TO SCHEDULE AN ARCHERY LESSON
Please have your calendar in front of you, call (805) 328-4911, and ask to be transferred to Virginia. She will work with you to set up your first archery lesson date and email you an electronic calendar invitation with your archery lesson time, location, and date to confirm your appointment.
You are highly encouraged to arrive to your archery lesson location in Simi Valley five minutes early to ensure that you are ready to start on time. Virginia has a very tight schedule and does not grant any additional extension time for archery students who are late.
Payment is due in person, in cash, at the beginning of your archery lesson.
WHAT TO WEAR & BRING TO SHOOT ARCHERY
Archers are advised to wear close toe shoes such as sneakers or hiking boots, sunglasses, sunblock, compression fit shirt or other close fitting shirt (lose clothes get caught in the bowstring and ruin shots), and long pants. Bringing water to stay hydrated is encouraged.
Proof of USA Archery Membership (CLICK HERE)
What is It?

USA Archery, the governing body of archery in the United States, requires that all students enrolled in its sanctioned archery programs, practices, and archery lessons become members of its organization forinsurance coverage. Annual registration to USA Archery is fast, cheap, and easy.

Which Level of Membership Do You Need?

If you plan on competing or being eligible for achievement programs (pins, rankings, tournaments, etc.) you will need the $50/year "Adult Membership" or $35/year "Youth Membership"

If you do NOT plan on competing the $15/year "Recreational Membership" is satisfactory.

How Do You Sign Up?

Go to https://webpoint.usarchery.org/wp/Memberships/Join.wp

Once you select your desired membership level click on "Sign Up" at the bottom of the screen to proceed to the next page.

The top section is for "Club Affiliation." Select "California" as the State.

A "Club" drop down list will appear. Select "Sheroes Entertainment" as the club and complete the remainder of the form.

The website will display a confirmation screen with your new USA Archery number. Print out the screen and bring it with you.
Printed and Completed Archery Liability Form (CLICK HERE)
Why Train In Archery With Virginia Hankins?
Widely known as being one of the best children's archery coaches in the archery industry, she has successfully trained over 7,000 people between 3 and 86 years of age to enjoy the sport of archery due to her unique and friendly precision coaching style. Her patient style serves this female archery coach well as a coach to foreign royalty, international sports celebrities, and stressed film production teams where she has a remarkable talent for helping actors and actresses to "look great and be safe" on camera in two hours or less.
Prior to finding her passion in coaching archery, Virginia trained as a recurve archer under two time world champion archery coach John Norberg, competed nationally, was a member of the California State Archery Team, founded the University of Southern California (USC) Archery Team, assisted Disney-Pixar in its launch of the hit archery film Brave, and has performed live trick shots for up to 4,000 people. Virginia Hankins currently works in Hollywood as an on set archery coordinator, teaches as a national level USA Archery coach, serves as the resident archery expert and patch program creator for the Girl Scouts of California's Central Coast, and is the archery expert and archery stunt coordinator for the upcoming television show "Shoot to Thrill."
As a Level 3 USA archery coach certified in the National Training System (NTS) she is authorized to train Level 1 and Level 2 archery instructors for summer camps, recreational programs, and run full competitive, recreational, school, and camp programs in the USA Olympic Team Training Methods.
While most of her work is in coaching new recurve and longbow students, Virginia does assist with beginning compound bow and crossbow shooters (student must have their own compound or crossbow) too. Her attention to detail has enabled her to become certified for both Northern California and Southern California through the State of California Department of Fish & Wildlife (previously the Department of Fish and Game) for hunting safety... a specialty accreditation that merges both safety and performance in wilderness and high stress situations for archery and gun work.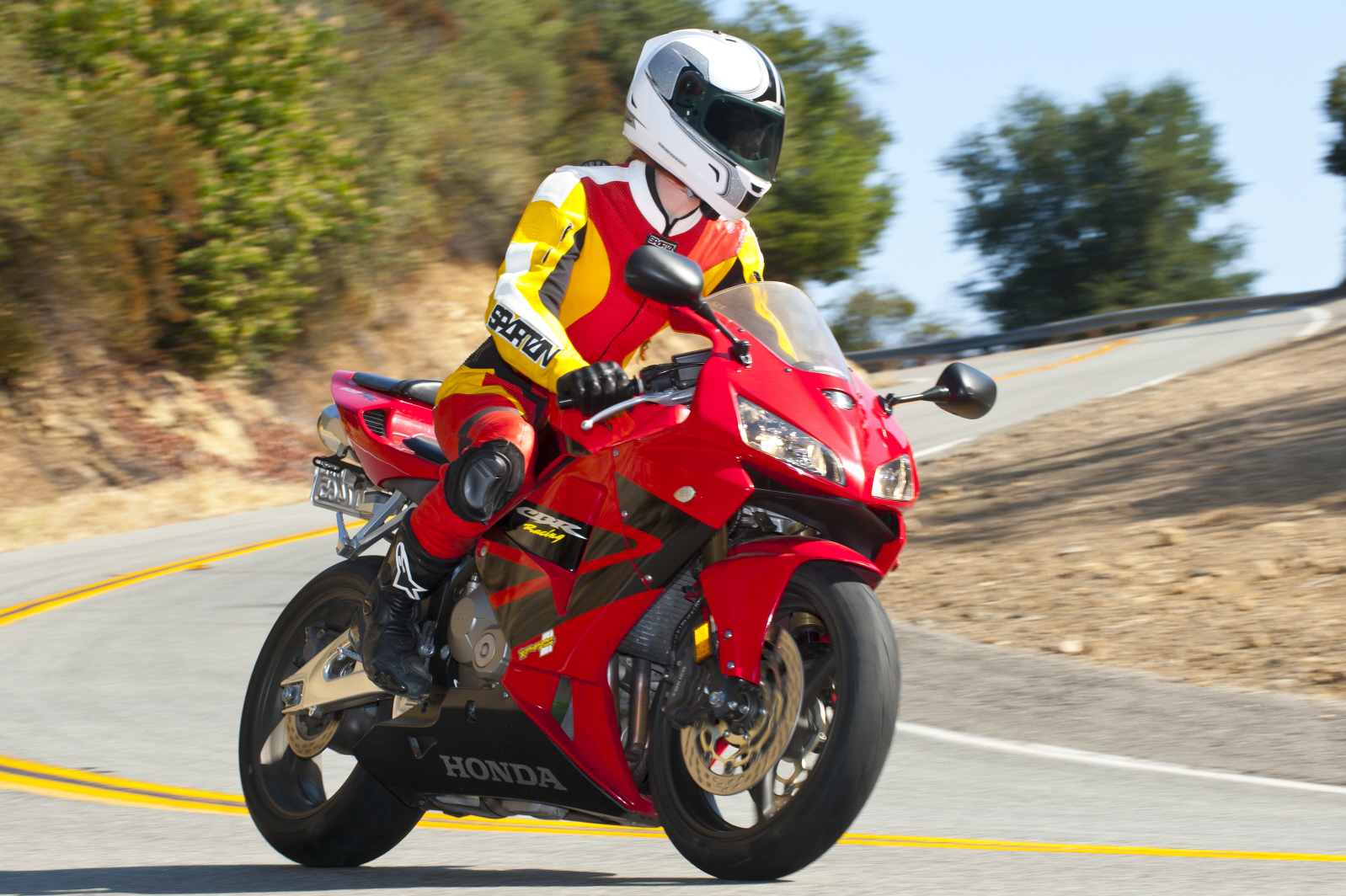 Adventures
Life is made for living. Thank you so very much to photographers Brenda Stumpf, Joe Woods, Cheryl Walsh, Chanty, Chris Ward, Themed Shots, JW Design, Ricky Middlesworth, Andrew Nimrod, Brian Lockerman, Light Crafters Photography, and Kaitlin Kelly for sharing their talent in capturing some of Virginia's favorite adventures and to Mike Gould for the creation of her outstanding armor.
Video
Train Like Lara Croft!
A Sword Snapshot: Taking a look at history's most amazing swords!
As a disclaimer, this mini series was a quick proof of concept on a zero budget / 1 day turn-around about weapons hosting narration. With this as a short turn demo, imagine what can be done for you with a crew and budget!
Underwater & Mermaid Work
TELEVISION
Deadliest Warrior: Joan of Arc
Million Dollar Listing LA: Mermaid
Trophy Wife: Archer
Mike & Molly: Knight
Couple's Therapy Season 4: Archery Coach
Marriage Boot Camp: Archery Coach
Shoot to Thrill: Archery Coordinator, Stuntwoman
KTLA's Mermaid School: Mermaid Instructor
ABC7 Back to School Special: Mermaid Instructor
LATV Mermaid School: Mermaid Instructor
K18 Goes to Mermaid School: Mermaid Instructor
Coastal Carnival: Mermaid
Neverland: Pirate
Party Like an Emperor: Roman Noblewoman
Border, CA: Truck Driver, Precision Driving, and ATV Stunts
COMMERCIAL
Amgen Summer Athletes: Archer - Compound Bow / Stuntwoman
Dunlop Motorcycle Tires: Sportbike Racer, Stuntwoman
Alcatel: Distraction: Knight, Dancer, Stuntwoman
Deadliest Warrior: Joan of Arc, Stuntwoman
DHL Summer Olympics: Archer - Recurve Bow, Stuntwoman
FILM
Star Trek Into Darkness: Enterprise Crew Member
L'Oreal La Mer - 50th Anniversary: Mermaid
Creativity: Artist
California Solo: Farmer's Market Patron
Catching Fireflies: Underwater Consultant
CERTIFICATIONS
SCUBA & WATER WORK
State of California Disaster Services Worker (Aquatics)
Search, Rescue, & Recovery (SAR) SCUBA Dive Team Member

Helicopter Deployments (Skin & Full Gear)
Remote Controlled Sonar and Underwater Camera Robotics Usage
Search Patterns Design and Deployment
Dive Master Operations
Chain of Command Structures
Entrapment and Entanglement
Advanced Finning Techniques
Dam & Lake Diving
Silted and Low Visibilty Conditions
Underwater Vehicle Recovery
Underwater Body Recovery
Underwater Evidence Recovery
Witness Interviewing and Documentation
Self Rescue Techniques
Buddy Rescue Techniques
Dive Physiology, Psychology, & Medical Science

PADI, SCUBA Rescue Diver
PADI, SCUBA Advanced Open Water Diver
PADI, SCUBA Open Water Diver
PADI, SCUBA Specialty Certifications:

Boat Diving
Deep Diving
Diver Propulsion Vehicle (DPV)
Emergency Oxygen / O2 Provider
Night Diving
Search & Recovery
Underwater Navigation

FII, Freediving / Apnea Diving Training
FEMA, Community Emergency Response Team

(

CERT

)

American Red Cross:

Lifeguard Management
Lifeguard
Adult First Aid, CPR, and AED
Child and Infant First Aid, CPR, and AED

LA Mermaid School Founder & Training Staff Supervisor
Los Angeles Archdiocese, Vertus Certification
US Olympic Committee, Safe Sport Certification
Underwater Modeling & Buoyancy Control Coach
Underwater Makeup and Wig Application
Underwater Costume Design
Open & Confined Water Mermaid Technique
ARCHERY CERTIFICATIONS
US Archery, Level 3-NTS (National Training System) Coach
US Archery, Level 1 & Level 2 Instructor Trainer
Girl Scouts of Central California, Archery Instructor Trainer
Girl Scouts of Central California, Archery Patch Program Creator
LIVE ACTION
Sheroes Entertainment: Mermaid, Underwater Safety Coordinator
The Mermaid Project: Mermaid
Labyrinth of Jareth: Knight, Mermaid
Myth Masque: Mermaid
Southern California Renaissance Pleasure Faire: Knight, Stuntwoman, Wrangler
San Luis Obispo Renaissance Faire: Knight, Stuntwoman
Castillo di Amorosa: Knight, Stuntwoman
Los Angeles Coliseum: Wrangler for Traveler (USC)
Hanlon-Lees Action Theatre: Wrangler, Squire
Enchanted Carriages: Stunt Rider, Driver, Indian Wedding Lead, Stuntwoman
Day of the Horse: Knight, Stuntwoman
ADDITIONAL LIVE ACTION CLIENTS
EDUCATION
B.S. Biomedical & Mechanical Engineering
University of Southern California (USC)
Medieval Weapons and Skills: Sword & Stage Combat, Quarterstaff, Swords, Cutlass, Lance, Hits, Punches, Shield, Spear, Javelin, Crossbow, Cannon, Knives, Crossbow
Stunt Horse Training & Horse Work: Hunt Seat, Dressage, Driving, Sidesaddle, Polo, English Western, Trail, Hunters
Hilda Gurney
Jim Lowe
Archery: Recurve, Compound, Traditional (Barebow), Mounted Archery
John Norberg
Van Webster
USA Archery
SCUBA & Free Diving: Rescue, Search & Rescue, and Dive Science
PADI
SSI
FII
Ventura County Sheriff's Department - Search & Rescue Team
Motorcycle: Class M1 License - Standards and Sport Bikes
Motorcycle Safety Foundation (MSF)
Teleprompter, Interviewing, & On Camera Hosting
Jetski
Sea-do Jetski Training Crew
Hunter & Gun Safety
California State Department of Fish & Wildlife (previously Fish and Game)
ZED Card & Sizing

Height: 5'8"
Weight: 118 lbs.
Hair: Red
Eyes: Blue
Skin: Fair
Bust: 30" (D)
Waist: 25"
Hip: 35"
Hat: 7 1/4"
Shoe: 9
Shirt: XS-S
Pant: 0-2
Nationality: American
Meet the Living Legend
The greatest stories begin with a single page. Click here to connect with Virginia and make your own dreams come true.
Contact
For archery lessons, on set consulting work, and talent appearance inquiries please call (805) 328-4911 and ask for Virginia or please use the form below.
Gift certificates are available for archery lessons. Please indicate if you desire to purchase a gift certificate for yourself or a loved one.